Cape Comorin - A single slab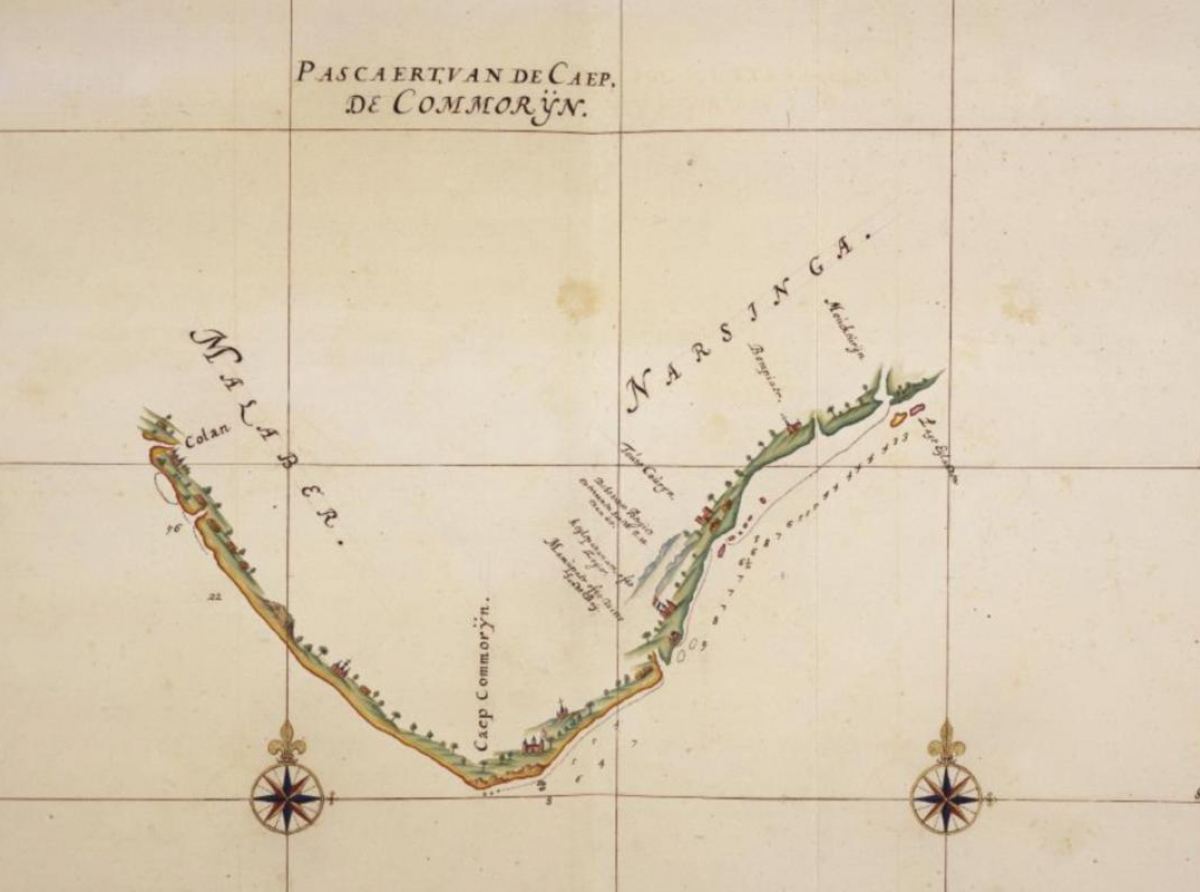 Articles:

Cape Comorin
J.J. Cotton mentions in his List of inscriptions on tombs or monuments in Madras Volume I (Revised edition 1945, p. 185) a hefty granite slab (9 feet by 3 ½) located at the entrance of St. Mary's Church in Cape Comorin and originating from an adjacent cemetery. A Dutch factory would previously have been located on the site.
The translation by Cotton of the transcription: "Here lies buried Mr. Casper Conrad Smith of Hamburg in his life-time book-keeper and first resident over the commercial factory here, who lived in this vale of tears 53 years 2 months and 16 days, and held his silver wedding on the 16th January, and fell asleep in the Lord 13th March 1763."
Striking is the remark "in this valley of tears" ('Jammerdal'). According to the Dutch, the conditions on the southernmost point of the Indian subcontinent must not have been easy. Smith passed away almost two months after his 25th wedding anniversary ('Silvere Bruyloft' = silver wedding).
Unknown is if the slab still exits.
Header: Pascaert, van de Caep de Commorijn, Vingboons
Reference: SC-IND-038
---