Chhapra - Remains of the Cemetery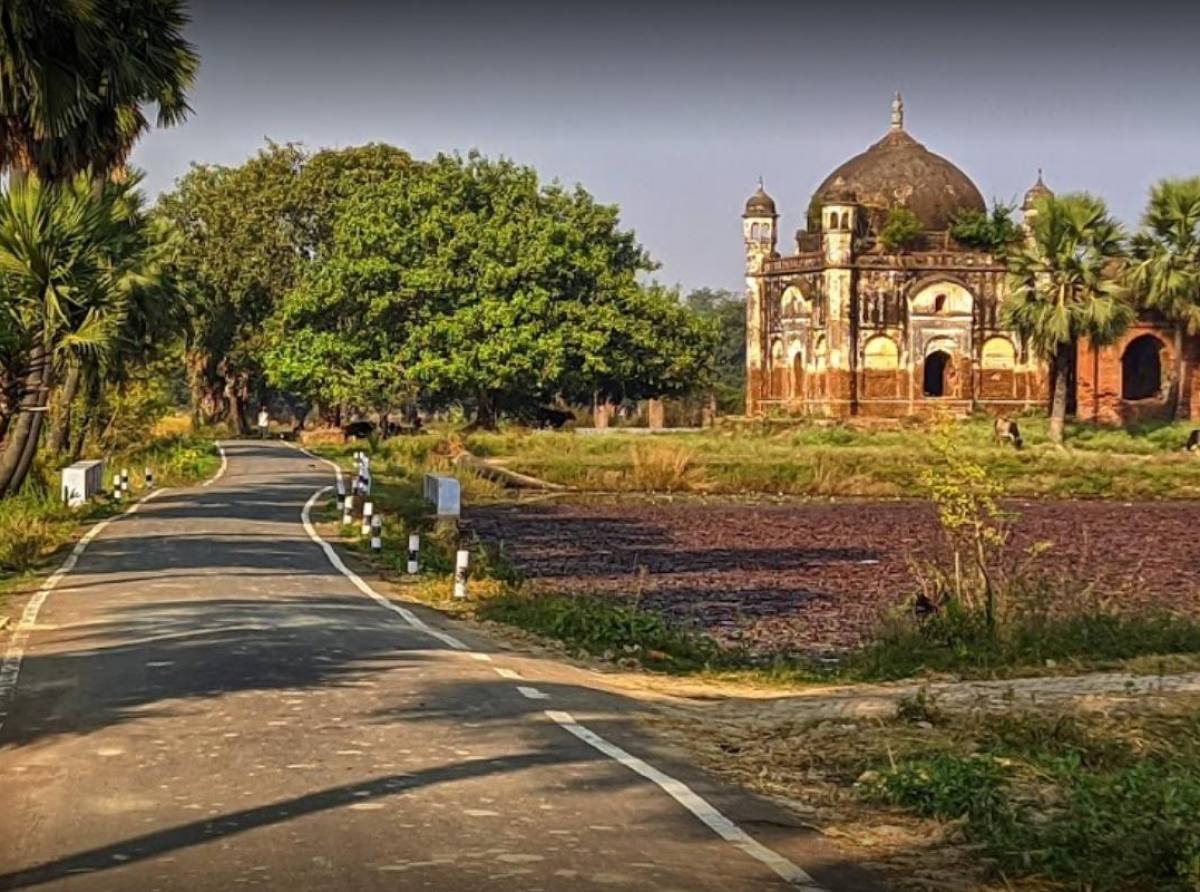 Articles:

Dutch Cemetery
Around 1670 the VOC factory in Patna was run by a Banya, a local merchant. The factory in Chhapra became more important and it was home to many Dutch personnel. Initially burials were done in the garden (SC-IND-004), but presumably because of the high mortality, a Dutch cemetery was built just outside Chhapra near Karinga.
In the 1930s, former Colonel of the Army Engineers F. Dekker wrote a series of articles about Dutch people abroad for the monthly magazine Neerlandia of the Algemeen Nederlandsch Verbond, collected in Voortrekkers van oud Nederland, and briefly described the cemetery.
In Koringa - near Zjapra - it says on the Ned. cemetery still a rich mausoleum for Jacob van Hoorn, chief of Patna, died June 26, 1712, so still from the good days. In contrast to the pageantry, the inscription reads no different than: "J. V. H. Obiit June 26. A.D. 1712 ".[1]
In addition, Dekker reports that according to a statement by Mrs. A. den Hertog-Bartelink, living in Patna, the cemetery was largely destroyed in an earthquake in 1934. The monument to Van Hoorn was then restored. The debris of the other graves, the inscriptions of which had long disappeared, was then cleared. The text plate of the monument to Van Hoorn was transported to Batavia (present-day Jakarta) through the intervention of Mrs. Den Hertog, with the permission of the English government, while a new epitaph has been applied to the monument. Van de Pol notes that this text plate is no longer present.[2]
In List of inscriptions on tombs or monuments in Bengal from 1896 by C.R. Wilson the other inscriptions are not mentioned either. Only the text plate for Van Hoorn. A recurring problem with such inventories is that only the funerary monuments with an inscription are mentioned. As a result, it is unknown how many other grave monuments there were in the cemetery at that time.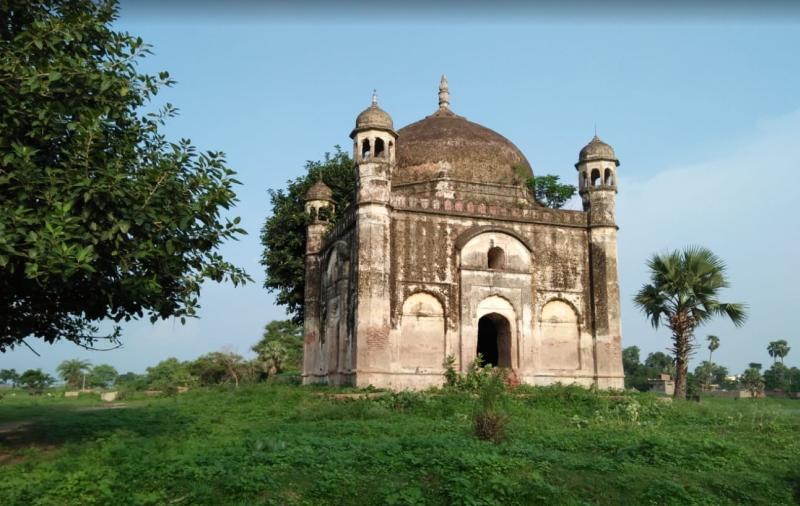 Tomb of Jacob van Hoorn. (photo mr Jhon, 2018)
Van de Pol describes the tomb as "from the outside a mix of Hindu building styles and Islamic building styles: chhatri turrets on the four corners and four arches in Islamic style that give access to the tomb. Only the contours on the ground were visible of the mock grave inside. […] The rim of the large dome inside was decorated with beautiful brown-red paintwork, as were the ceilings of the four small domes. […] To the left and right of the [disappeared] panel, next to a ventilation hole, you can still see imposed flower motifs and pillars with lotuses."[3]
Header: photo by Ayah Arya, 2021
Notes
[1] Dekker, F, Voortrekkers van Oud Nederland – Uit Nederland's geschiedenis buiten de grenzen, Den Haag, L.J.C. Boucher, 1938
[2] Pol, Bauke van der, De VOC in India – Een reis langs Nederlands erfgoed in Gujarat, Malabar, Coromandel en Bengalen, Zutphen, Walburg Pers, 2011 (p. 35)
[3] Id. (p. 36)
Reference: SC-IND-005
---