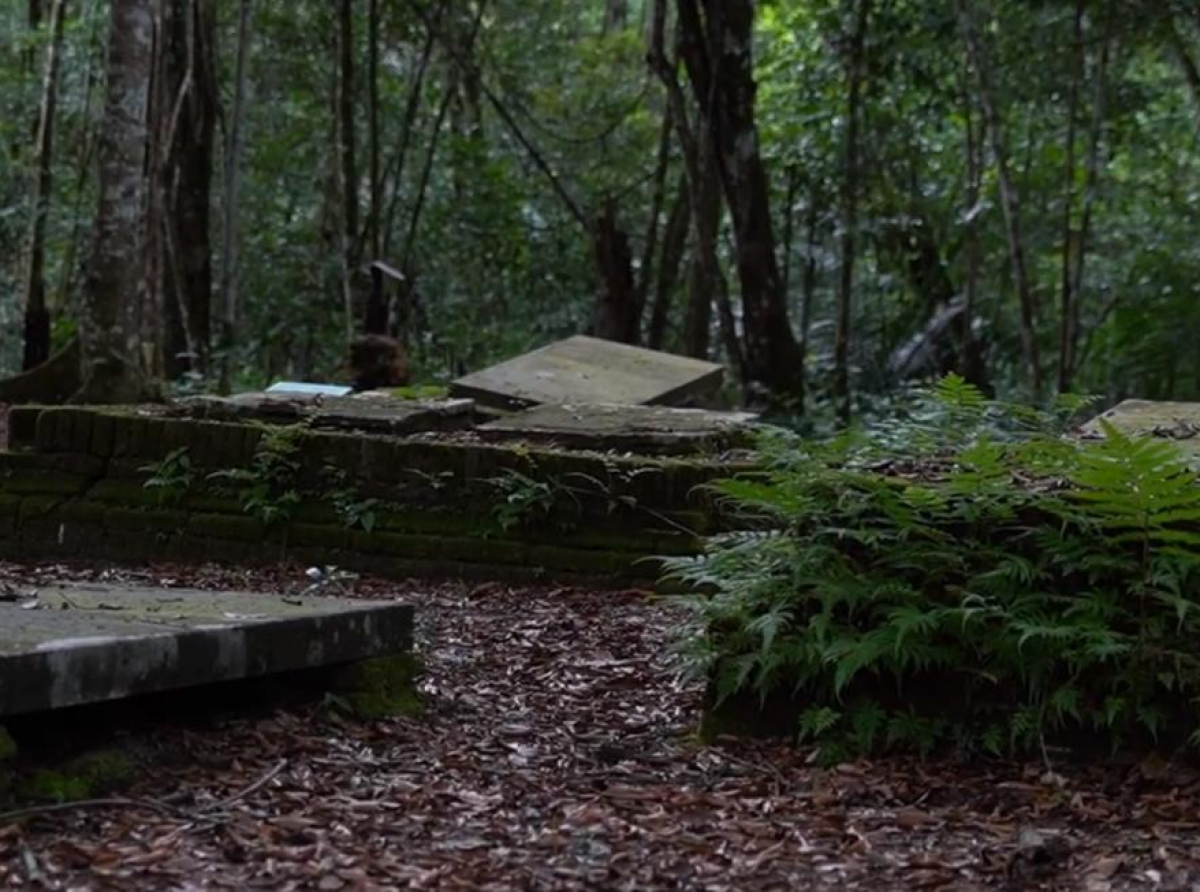 The Jodensavanne Foundation (Suriname) has posted short videos (in Dutch) of up to three minutes on YouTube that show the special value of Jodensavanne, the longest-functioning autonomous Jewish settlement in the Americas. Board members Harrold Sijlbing and Stephen Fokké, together with the young archaeologists Sushmeeta Ganesh and Jovan Samson, take the viewer through the history of this special place in the Surinamese rainforest and the ongoing research.
While the Dutch designated Paramaribo as the colony's headquarters in 1667, Jewish settlers who had fled from Brazil had already settled at the Cassipora Creek and not long afterwards in what would later be called Jodensavanne. A prosperous village was created here, where nearly 10,000 people lived and worked on 40 plantations at the end of the seventeenth century.
Only the cemetery remains of the settlement at Cassipora Creek, now completely enclosed and covered by the rainforest. Jodensavanne is accessible and is visited annually by many tourists, many of Jewish descent and sometimes with old ties with Suriname. In the old Jodensavanne, the remains of the stone synagogue from 1685 can still be found, as well as a Jewish cemetery and an African-Creole cemetery a stone's throw away. Various remnants of brick foundations of houses can also still be found, although usually not visible to the visitor.
Excavations are being carried out by archaeologists, making more remains visible to the public, but at the same time more information about the history of this intriguing historical site becomes available. The nomination file for placing Jodensavanne and the Jewish cemetery near Cassipora Creek on UNESCO's World Heritage List is currently being finalized. Final inclusion on the UNESCO list will mean that Jodensavanne, in addition to the Central Suriname Nature Reserve (CSNR) and the historic city center of Paramaribo, could become the third World Heritage Site in Suriname.
On the YouTube channel of the Jodensavanne Foundation, almost 20 videos can now be seen, about excavations and finds, cemeteries and about the challenges to Showcase 300 years of history.
You can support the Jodensavanne Foundation by donating to one of the Jodensavanne accounts in Suriname.
DSB Bank SRD 6446000
DSB Bank Euro 4748778
DSB Bank US$ 4046951
Swiftcode: SURBSRPA
---