Suriname - Documentation monuments Coronie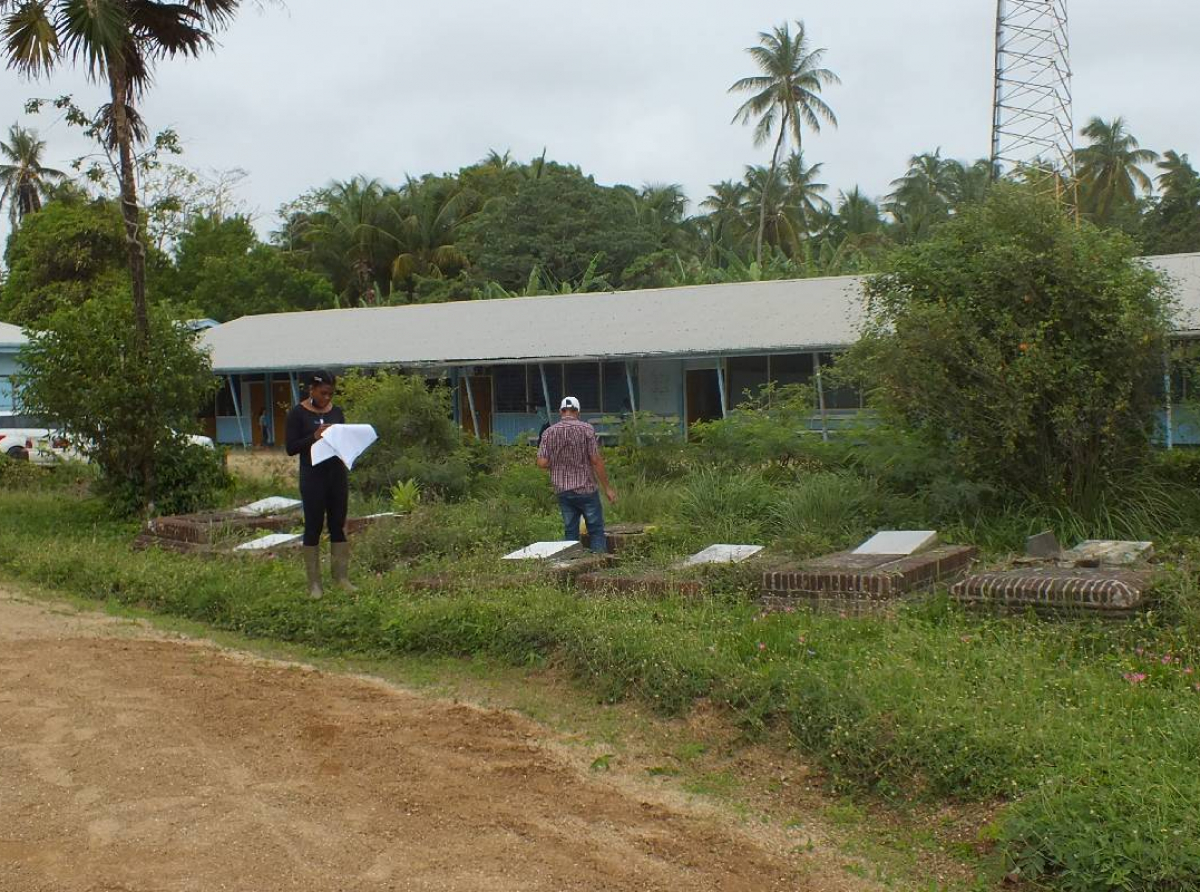 On Thursday 19 May 2022, a team from the Built Heritage Suriname Foundation (SGES) paid a working visit to the Coronie district to inspect and document some historic graves on the Bellevue plantation. The reason for this is the report that some old graves on the plantation are said to have been damaged as a result of work on the Oost-Westverbinding.
The opportunity was also taken to document the so-called 'missionary cemetery' at the Salem Church. The working visit was made possible in part by the Culture Directorate of the Ministry of Education, Science & Culture.
Some of the historic graves at the Salem Church at Clyde plantation in Coronie were documented by Philip Dikland in 2003 and 2014 (see Historic cemeteries in the districts [link]). The recently performed inventory of the Built Heritage Suriname Foundation (SGES) is more extensive than the previous inventories.
Read more about the missionary cemetery [link] and the monuments at Plantation Bellevue.
---